Got some pics of the opening and new show at And/Or with JODI and Arcangel Constantini. Pics of the New York portion of the show at VertexList here.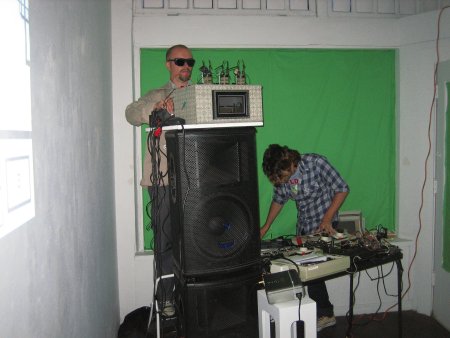 Arcangel performing with his crazy spark devices, and me frantically trying to get my gear ready for my set.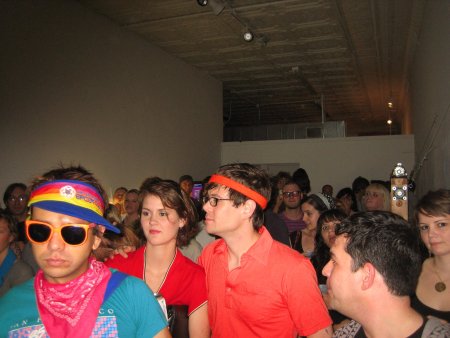 Big crowd, a lot of people just ended up hangin outside during the performance because it was so packed. Epcot Center.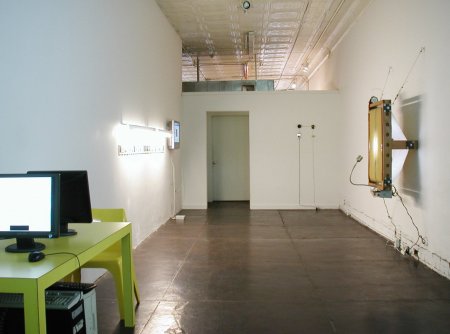 JODI's Untitled Game (Quake 1 hacks) on the yellow table, Arcangel's Semimscope on the right, his SX-70 installation on the left, and his Zi-re-filme Palm Pilot video installation in the back.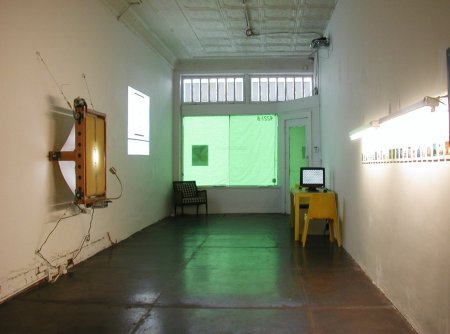 The projection is JODI's BCD, a Wolfenstein 3-D hack.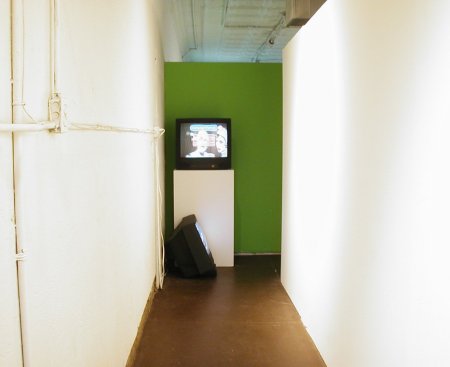 JODI's awesome new Composite Club videos — Sony Eyetoy camera + cinema. The wall is chroma-key green.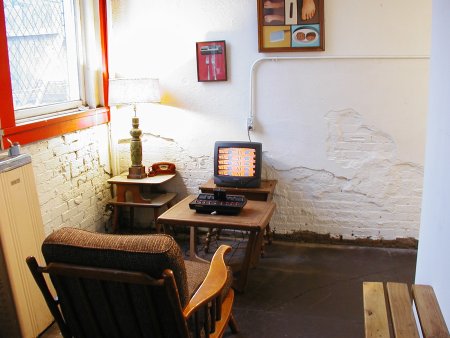 Arcangel's Atari Noise Como en Casa installation in the back gallery with a couple of Chad Hopper pieces integrated from our last show.
main page