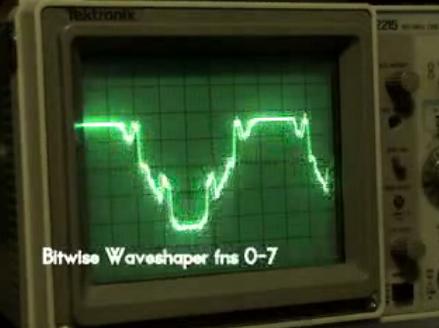 OMG!! Demo video of the Malgorithm modular synth module, which does various realtime sampling rate and bit reduction. The Boss-Heavy-Metal-pedal / punching-holes-in-your-amps of the future. This video is amazing in so many ways.
Then there's the Zorlon Cannon module which generates audio in a manner similar to early Atari 8-bit machines — creating a stream of repeating on/off signals (bits) at a variable rate to generate sound that ends up being very distinct.
Both of these modules are such an awesome tangent of technology and are the best kind of geek punk. More about them on The Harvestman website.
main page